Books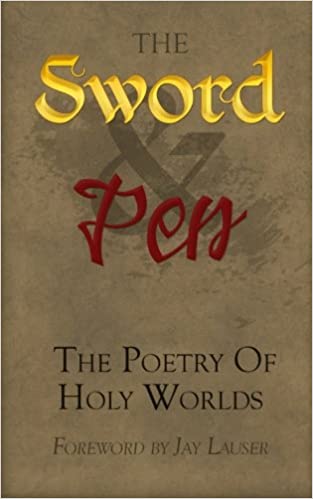 The Sword and Pen: The Poetry of Holy Worlds (2012)
by Holy Worlds (Author), Jay Lauser (Foreword), Katie Lynn Daniels (Introduction)
From fanciful rhymes to rich ballads to sober prayers, "The Sword and Pen" is a collection as diverse as the people who wrote it. A compilation of over 130 poems, drabbles, and six-word stories written by the members of Holy Worlds, this collection showcases the heart and spirit of writers dedicated to capturing their words for Christ. Join an adventure that flows from dragons and battles to love and death. No two poems are alike.
---
Speculative Fiction Through Time and Space (2014)
by Holy Worlds (Author), Katie Lynn Daniels (Editor)
Speculative Fiction Through Time and Space is a fresh look at specfic--what it is, where it came from, and notable examples of. By no means an exhaustive view, this book attempts to give an overview and a new understanding of some of the components that make up this exciting genre. Originally published as part of a blog event at holyworlds.org, this is a compilation of the best of the articles submitted for that event, formatted for easy and enjoyable reading.
Purchase today from Amazon in kindle format.